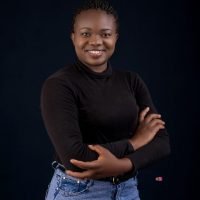 Akinbode-Mathew Olajumoke Toyin
Nigeria, West Africa
I have always had this yearning to be more than just a Nurse but a phenomenal one. This event met my cravings and provided me with like minded Nurses who are ready to mentor as many as are interested.
The event opened my mind to never wait but go all out there to make whatever I want happen because no one is ready to give you anything but you must be prepared to take it.
In addition, all sessions charged me to keep investing in and developing myself.
I am super ready to launch into series of self development as I kick start my MSc Nursing science come next January.