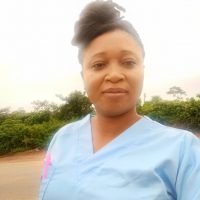 Nwoha Ngozi Blessing
Nigeria, West Africa
I am overwhelmed with joy by this program.
I have been confused about staying or leaving the nursing profession. I did midwifery before nursing and this complicated my pathway in climbing the ladder since I want to remain a midwife since my graduation in 2006.
I recently had my RN in 2020 and currently on BNSC Nursing. Imagine the frustrations and stagnation.
This BB program has so much enlightened me and I now know better. With midwives like Olajumoke Adebayo who had excelled as midwives and Mr Osagie the seasoned Nursing entrepreneur, I now know how to navigate my pathway into being a successful midwife/nurse and recover all the wasted years. With working with other mentor Nurses as a team, and the sky is just my beginning… Welcome to my world!!!