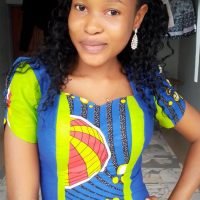 Molongo Stelyn
Cameroon, Central Africa
Breaking Boundaries is one of the most mind blowing events I have attended so far in 2021.
The summit has helped me redirect myself and impact my intellectual Know how.
Knowledge is indeed power. You never can know the opportunities out there until you attend seminars like this.
The Panelists have been exceptional so far and I can proudly say that my expectations for this event were never cut short.
The fire and Zeal for Nursing has been rekindled the more.
A big thanks to the organizers